NOTE FROM RUDRA DALMIA,
PRESIDENT GLOBAL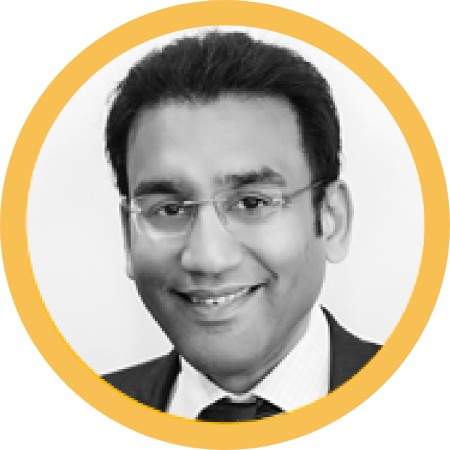 RUDRA DALMIA
In this pandemic period, we re-evaluated our focus and reworked on our methodology of partnering with government and industry. Having a huge repertoire of knowledge from 2006-2013 when we built and supported an entire community to uplift close to 150000 citizens in Neemrana, KHUSHII used this knowledge to find stakeholders and monitor their progress whilst finding donors who can connect with our cause of education, and holistic development of disadvantaged communities.

As we reworked our methodology, the Board and I took the decision that the next step for a greater impact would be to take KHUSHII to a greater, global platform. Our good work speaks for itself, and there was indeed a desire from Indians across the globe to give back to their roots. The pandemic reminded us of the power that even the smallest of contribution can make. The Indian Diaspora across the world, needless to say, is impressive. It is these global Indians that were coming forward to extend their helping hand during the devastating 2nd wave that India was faced with.

KHUSHII started and built a wide area of expertise and support to a broad cause and then identified the need of the hour to scale by focusing on education which the board collaboratively decided was the single most important cause for India's growth and development. KHUSHII continues to advance in the field of children's education, but consolidating our focus on their mental wellbeing. Our success stories are an insignia of how effectively counseling sessions were implemented to all our 45000 kids. With the help of the diaspora, we have now escalated our outreach to 50,000+ beneficiaries, and are with the hope that we will soon reach the target set by our President of 2,50,000 beneficiaries by 2025. KHUSHII's success is largely possible due to the constant endeavor of the team, and the belief of our donors. We have been able to retain all 30 of our existing donors and onboarded 13+ corporate partners – which we believe is a result of complete transparency through regular updates and reports, programme visits and interactions with the beneficiaries. This is also the reason why KHUSHII international donors are confident that their support and generosity is well-utilized, and going to those who need it the most.

The Indian community have truly made their mark across the globe, and the desire to empower the youth in India is a strong and collective one. My intent as the President, Global, is to create mechanisms which allow for easy contributions, transparent operations, and for patrons to offer aid in the form of mentorship and volunteering.

We want our KHUSHII children to have the hope that they too can offer their families a better life. This year has been a journey of interrogating fundamental structures and reconnecting with our roots. We thank all of KHUSHII's team, partners, donors, collaborators, and friends for helping us achieve the dream to build a brighter, able, self-reliant India. Their courage shines in the smiles of KHUSHII's kids, and I look forward to putting KHUSHII on the global map, with your support.