WELLBEING
MANOSHAKTI
Shikshaantra Plus Mental Health and Education Programme (SMHEAP)
WHO has pointed out that India has the highest number of teenage suicide rates. KHUSHII understands how wellbeing is an integral piece of a child's holistic development, especially when they come with underlying issues of distress at home, lack of motivation and confidence, and anxiety, which do not allow them to perform to their potential.
The SMHEAP programme from KHUSHII works to promote the physical, psychological and social development of children by placing dedicated School Mental Health Champions who work democratically with students, by providing them personalised support and enabling them to make more of their time in class. They use group sessions, storytelling, art and play therapy, group assessments, IQ testing, Psychotherapy, Cognitive Behaviour Therapy (CBT) & behavioural modification therapy, mind mastering techniques and other such tools. The overall benefit reaches all important stakeholders – students, teachers and parents and helps reduce the risk of dropouts.
ACCOMPLISHMENTS *
SMHEAP has significantly helped in removing barriers to academic achievement for children; creating a supportive social and emotional environment in schools; and guiding both teachers and children towards career readiness for the children.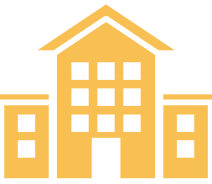 27 schools covered

1,030 individual sessions done

Partnerships forged with United Nations Convention on the Rights of the Child

7,937 group counselling sessions done

4,270 students provided career counselling sessions

7,138 girls reached through menstrual hygiene awareness
*Last Year