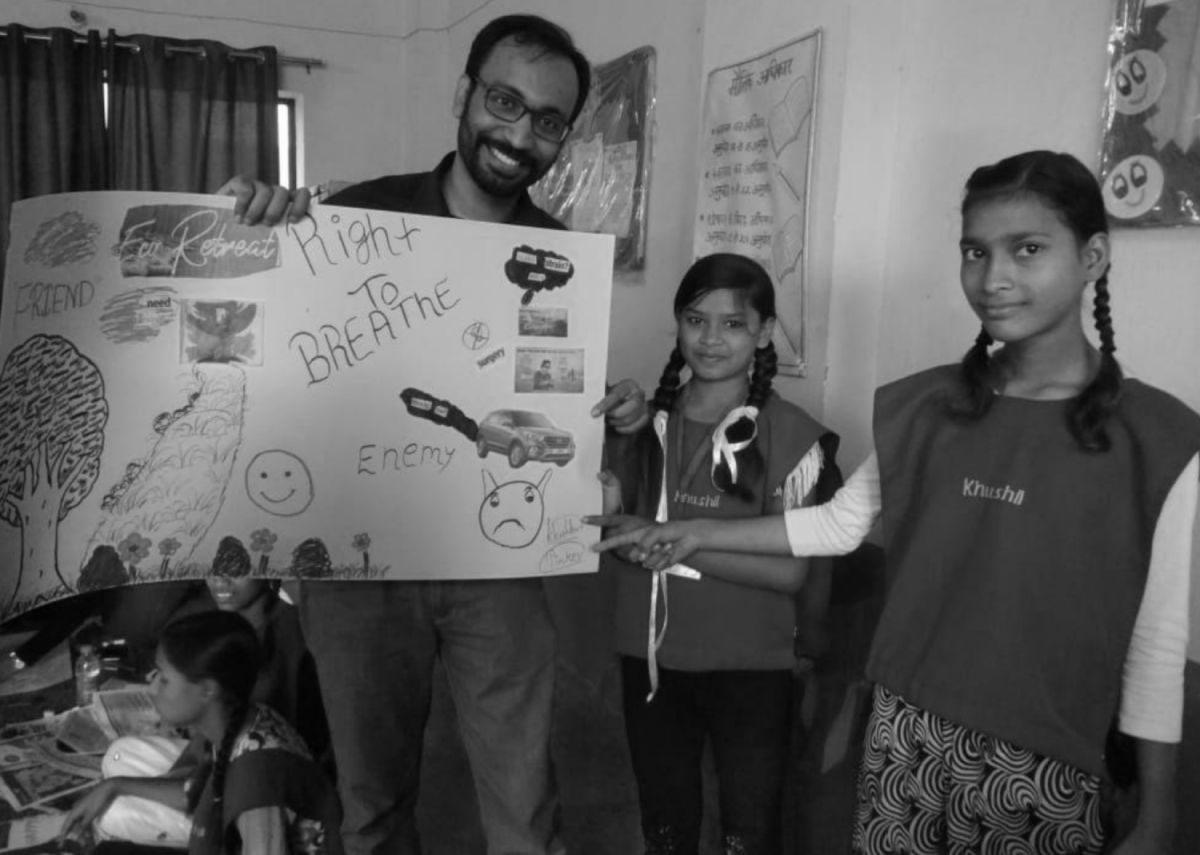 kite
KITE KHUSHII Instructors Teaching English
Volunteer Programme: Teach and Learn
The initiative focuses on promoting volunteerism and imparting spoken English skills to the lesser equipped. The aim is to reach out to students through engaging and interactive modes of learning- role plays, games and presentations. We hope that with the skills and motivation volunteers give them, students pursue higher education and get well paid jobs that often require English language skills.
WHY KITE?
To teach spoken English and develop the vernacular as well as enable the students to face an enlarged globalised society.
To boost their confidence to express themselves in real life situations using a bank of words and phrases.
AIM
We at KHUSHII believe that volunteering is one of the best ways for compassionate and enthusiastic individuals to make a difference. Our programs last between two to twelve weeks depending upon the level of commitment our volunteers wish to make. Teaching is an opportunity to discover one's potential and get an alternate perspective.
IMPACT
Help in educating the under privileged

Gain new teaching skills

Add to their CV or resume

Build a feeling of self-worth

Earn KHUSHII Volunteer Certificate