Skill building of Youth through General Duty Attendant Course
"Youth like us cannot afford the expensive courses like nursing, hotel management. GDA gave us the opportunity to earn a decent income in medical field and save for future studies" Muskan,18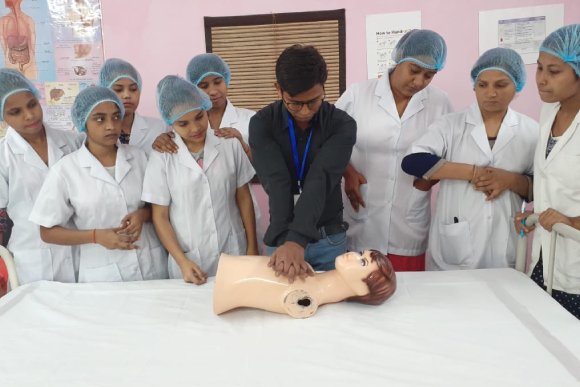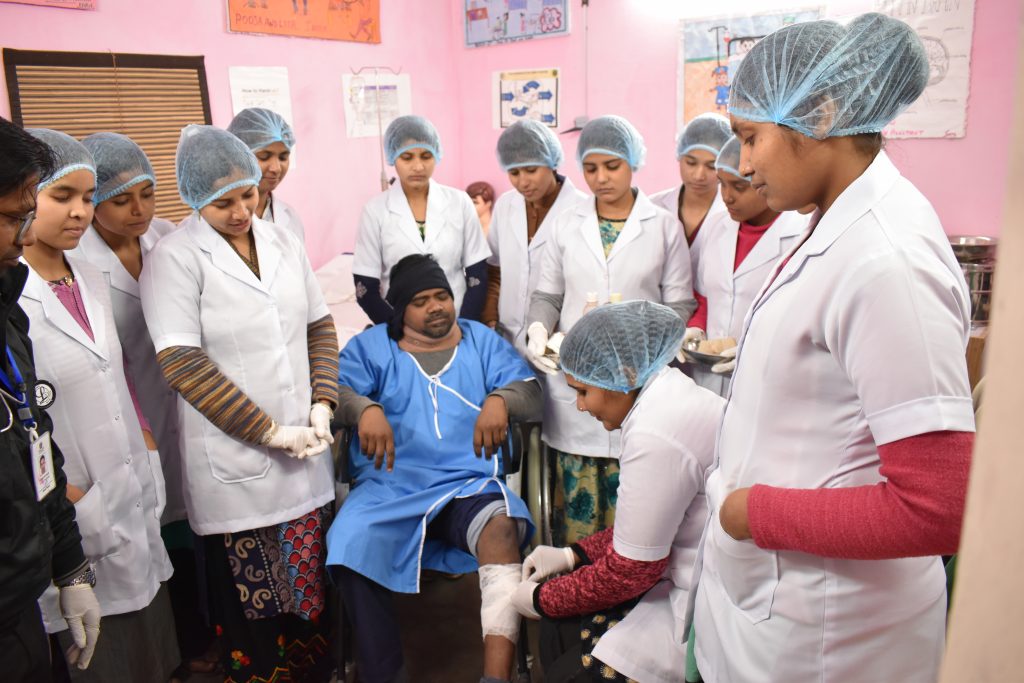 General Duty Attendant (GDA) Course and its scope
General Duty Attendants, commonly known as Nursing Care Attendants, Nursing Attendant, Nursing Aides, Bedside Assistants or Orderlies are required to take care of patients' daily care, medication, health and hygiene.
This programme is designed to provide quality care to patients admitted in nursing homes and hospitals. As part of the curriculum, students learn how to provide basic nursing care and manage ill patients. A GDA works in close collaboration with doctors, nurses and other healthcare providers laying special emphasis on inculcating empathetic and ethical behaviour beyond patient care. Their daily job is to maintain a suitable environment for patients during their recovery period.
Need for the GDA course:
Rising skill gap has emerged to be one of the key barriers in healthcare sector. Skill gap in healthcare is approximately 97.9% across various health workforce categories in India. (Source: Ministry of Health and Family Welfare) The burden of rising healthcare costs and rapidly increasing population has further widened this gap, making it difficult for country to equate healthcare needs with existing means.
This lack of qualified professionals is one of the major challenges for the Indian health care industry. The notion behind proposed course is to skill and enhance the quality of healthcare professionals primarily in "care giving" in India because there is no such concept of patient caregiving at the moment in India.
A six months diploma in the GDA course includes classroom teaching and practical training provides hands on exposure of medical health sector and patient caregiving.
Who can be General Duty Attendant?
The course is ideal for students from vulnerable and marginalized families who aspire to have career in hospitals, nursing home settings and provide care to patients. The project outcomes demonstrated economic empowerment of youth from low-income families along with the increased bargaining power in the workplace.
General Duty Attendant have overabundance of career options to choose from and can progress by taking more responsibilities.
Course Structure
The course provides accredited skill building for 12th Standard pass eligible students and it is a skill enhancement programs for existing healthcare professionals. We cover approx. 100 to 120 students at one project location in a year.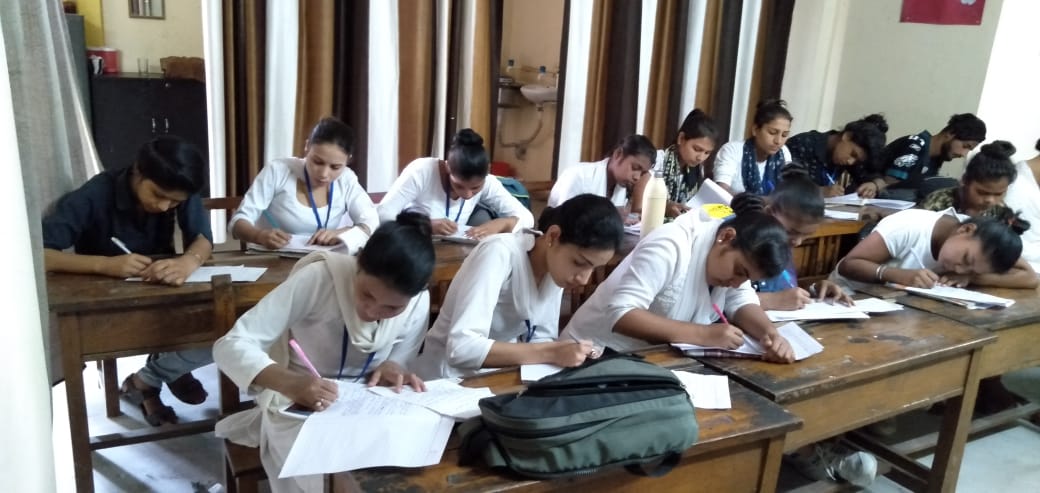 Our Course methodology employed both theory and practical classes followed by on-job training to enable students to become certified GDAs. Students are trained in the particular domain of patient care. We focus on guiding students with the required employability skills like English speaking, personality development & IT skills to match the industry demands.
Placement targets are determined by the training cycle that starts from the mobilization of the students, to profiling, pre enrolment counselling, training methodology, course content, job readiness training and placement.
Understanding employer's perspective and internalization of their demand in the course structure has become one of the prominent aspects of the placement.
Employability
New entrants to the labour force will have to be skilled and made employable. Approximately 70 million additional individuals of working age (15-59 years) are expected to enter the country's labour force by 2023. Strategies for reskilling and increasing the skills of the current workforce, as well as formal recognition of informally acquired skills, will also have to be reinforced.
For the quality training it becomes really significant to ensure strengthening of duties and procedures of any skill development that makes it more credible in the eyes of the industry, such that each certified person is employable as per industry standards.
The organization has successfully trained more than 200 GDAs including both men and women, however men opting for this course is really low as compared to women
The organization has placed 70% of the trained GDAs and others are still pursuing the course.
Students are placed in reputed hospitals such as Saroj Hospital, ILBS Delhi, Ganga Ram Hospital etc.
Our Placement Partners
Greater collaboration brings greater economic development this is evident with the placement partners in Delhi, Mumbai like Council of Education and Development Programmes (CEDP), Click to Care, Ajjicare, care 24, Portea addressing the issues of employability. Students are getting placed at the appropriate workplace setting and performing expectedly well. There has been an increase in the salaries of many students. They have been instrumental in fulfilling our goal of providing employment opportunities to our students matching the healthcare industry norms.
Our existing skilling initiatives are complemented with women empowerment by taking the families involved into the entire process of training to placement. 94% of our beneficiaries are women and first time job seekers. Along with the skilling we create an enabling environment for them by creating social support through gender sensitization, family support, and capacity building sessions on confidence, communication etc. for effective and uninterrupted women participation into the workforce.
"I enrolled myself in General Duty Attendant course. After successfully completing the course, I got a job placement in Saroj hospital, Delhi. I am now earning Rs. 15,000 a month and am able to financially support my family" shares Saroj, 25.