EACH RUPEE DONATED WILL SAVE LIVES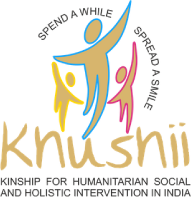 With the help of the local government, KHUSHII is converting schools into Covid Care Centres and providing free patient stay, nursing care, food, oxygen, medicine and online doctor consultations.
A contribution of Rs 1000 will support one patient's complete stay and care in the quarantine centre for a day
YOUR SUPPORT WILL SAVE LIVES
Thank you for choosing to contribute Rs towards to help COVID patients
Your support will go a long way in Helping India Heal
Kindly check the donation value before proceeding to donate. To change Click here
---
Please fill the form to make your donation
ABOUT KHUSHII
KHUSHII was founded in 2003 by cricket icon Kapil Dev and has since impacted the lives of more than 1.5 million women and children. Since the first wave of the COVID-19 pandemic we have adapted our education programs to minimize learning loss through distance learning programs. We've enhanced our counseling programs to help children and their families focus on education and we've set up COVID-safe community centres for education. We've supported families-in-crisis through direct aid and awareness campaigns and we're now helping transform government schools into Covid Care Centre and ensure oxygen reaches underprivileged families. Our goal, as always, is to create the highest impact with the resources available to us.
Click to know more about KHUSHII