GIVE WINGS TO A DREAM
Aarti's dreams are not deterred by the challenges she continues to face. As a girl from underprivileged community it was difficult for her to continue school but her determination saw her pass class XII with distinction.

She wants to get a profession degree and join medical profession to help her family & serve the community.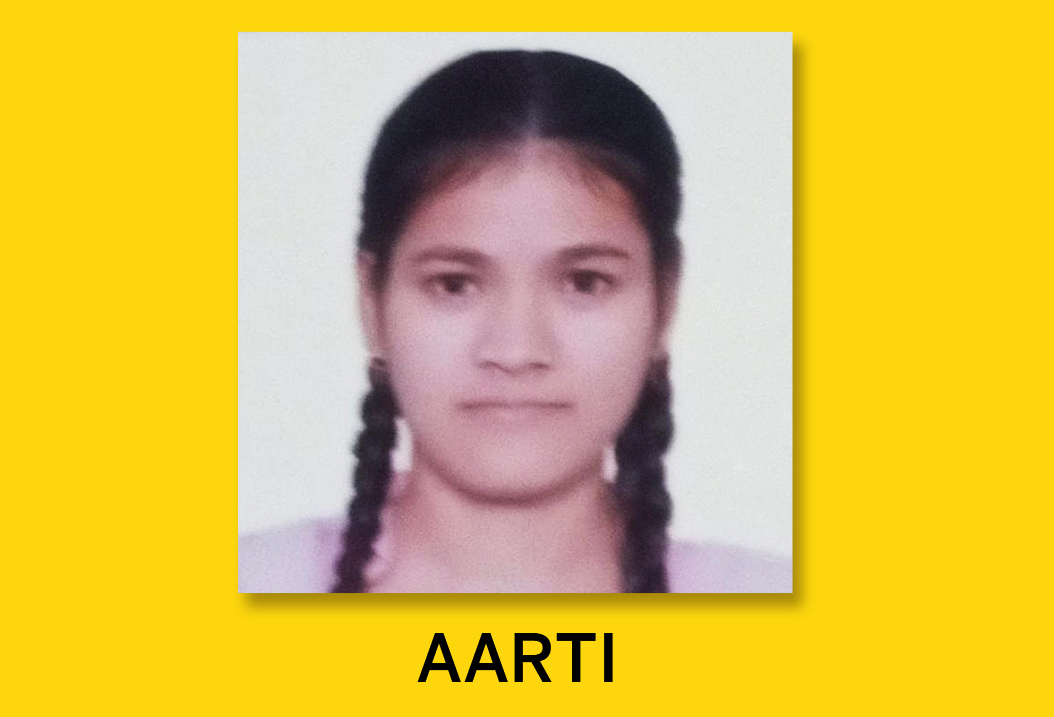 Your support will help bright children from underserved communities to pursue higher education so that they can get the desired skills to earn a respectable livelihood. This will not only help the individual children, but their entire family, community and our country.
CLASS XII - 88.2%
Result declared in June 2022. Studied in Govt Senior Secondary School NIT 3 Faridabad.
MEDICINE PROFESSIONAL
Wants to do B.Sc Medical from K L Mehta College, Faridabad.
MHI - 8,000 PM
Family lives in Kalyanpuri, an urban slum in Faridabad. Her father Uday Veer is a fruit vendor.
INR 100,000
Fee for B.Sc. Medical for 3 years, plus cost of other key articles needed for the course.
*Copy of class XII marks sheet can be provided upon request
COLLEGE REGISTRATION EXPECTED TO START IN JUL'22