Why am I doing this?
As we know that COVID-19 has pushed back our children, and the resultant learning gaps and economic conditions are driving children away from continuing their education and overall development.

As an Indian and a proud KHUSHII Youth Ambassador, I am here to do everything possible to help children go back into classrooms because children in school mean Jeetenge Hum, Jeetega India!



Shivangi Joshi
KHUSHII's Youth Ambassador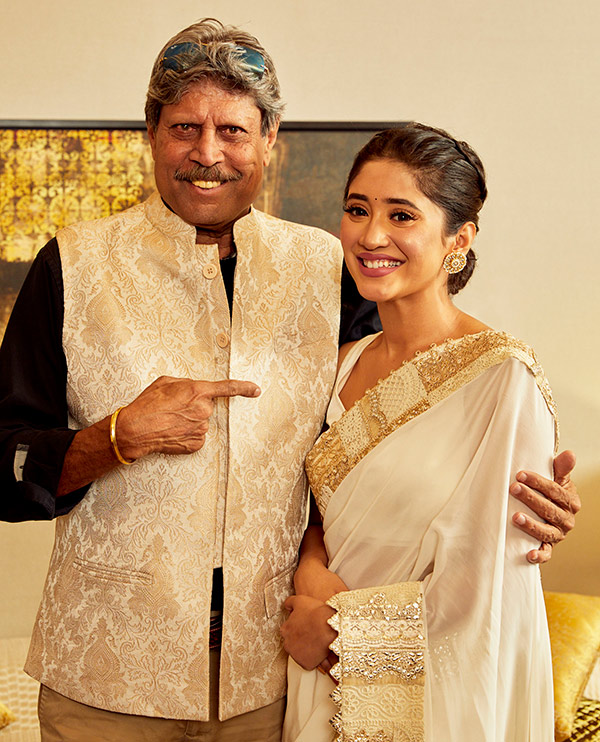 HOW YOUR DONATION WILL HELP
Your donation will support a child under KHUSHII's Shikshaantra Plus programme. The programme ensures the holistic development of a child with remedial education, life skills training, mental health counselling, health & hygiene, and stakeholder engagement in KHUSHII supported government schools.
ABOUT SHIVANGI JOSHI
ABOUT SHIVANGI JOSHI
Shivangi Joshi, an acclaimed actress and public figure from the Indian Television Industry, famous for the serial 'Yeh Rishta Kya Kehalata Hai', is a philanthropist at heart who wants to give back to the country. Shivangi wishes to empower underprivileged children through education and has pledged her wholehearted support to the holistic goals of KHUSHII as the Youth Ambassador.
ABOUT KHUSHII
ABOUT KHUSHII
KHUSHII is an independent Not for Profit Organisation founded in 2003 by cricket legend Mr Kapil Dev and his philanthropic partners. KHUSHII is a self-implementing organisation registered under the Societies Registration Act.

KHUSHII presently works in 12 states across India, with 48 governmental schools and learning centres supporting 45,000 children. As a self-implementing direct-to-beneficiary organisation, KHUSHII has been both effective and efficient in helping a child's holistic development by addressing learning gaps, ensuring good mental & physical health, imparting life skills, and providing vocational training courses and skilling opportunities for ensuring sustainable development of children. Since 2003 KHUSHII has positively impacted the lives of 1.5 million children and community members.